All Saints Pavement, York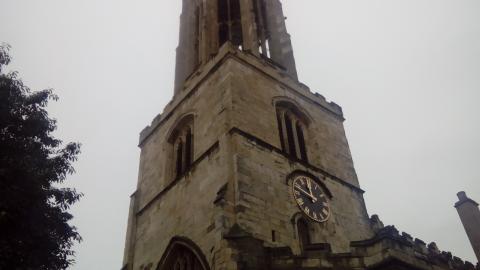 This is All Saints Pavement, one of the parish churches of York, which I visited this year. It's a fine medieval structure, with a plethora of interesting features. Chief of these, in my view, is the pulpit. Although half as old as the building, it has upon it three injunctions to preach, and preach well: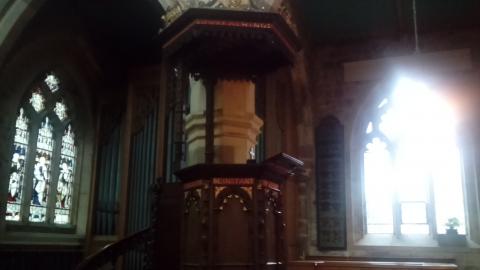 'PREACH THE WORD BE INSTANT IN SEASON AND OUT OF SEASON TIMO' 
'WHERE THERE IS NO VISION THE PEOPLE PERISH PROVERB 29 18'
Over the pulpit, on the sounding-board  is 'IT PLEASED GOD BY THE FOOLISHNESE OF PREACHING TO SAVE THEM THAT BELEEVE' and
 'ANO D 1634'.
Evidently erected by puritans who valued good quality preaching. Little wonder the Revd John Wesley preached from it a number of times.