Castlerigg Stone Circle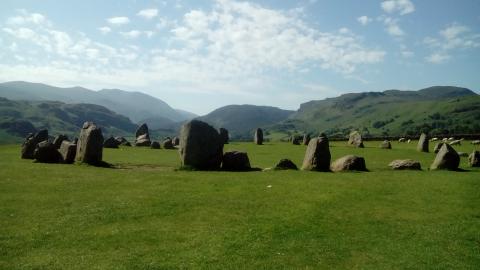 This morning, having allowed ample time to get to Keswick's Lake Road Congregational Church where I was due to preach, I called at Castlerigg. This is one of the oldest stone circles in Britain, predating Stonehenge by some fifteen hundred years (i.e. circa 3000BC). Its origins and builders are a mystery, but their legacy continues to enthral visitors. 
The stunning location persuades me that this was more than just a meeting place or carnival centre. Truly, this is a place of worship. The sons of Japheth sought to worship their God in this place of beauty and majesty.