Glimpses into the World of the New Testament ii
Matthew 24 Then Jesus went out and departed from the temple, and His disciples came up to show Him the buildings of the temple. And Jesus said to them, "Do you not see all these things? Assuredly, I say to you, not one stone shall be left here upon another, that shall not be thrown down."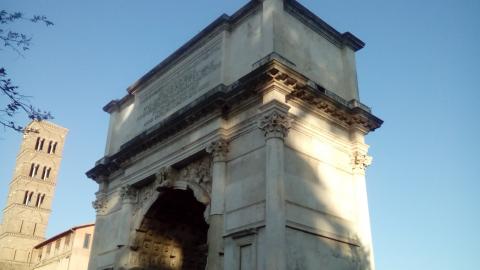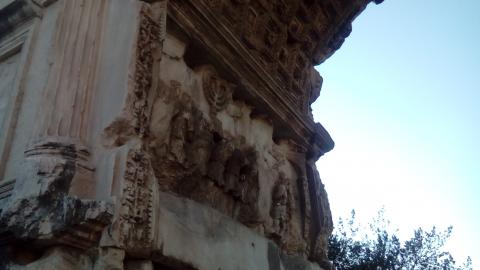 This is the Arch of Titus, constructed to mark the fall of Jerusalem in AD70, which Jesus prophesied above. One can just see the seven-branched candelabrum looted from the temple being carried through Rome's streets in the triumphal procession. 
Ephesians 6:15 

and having shod your feet with the preparation of the gospel of peace;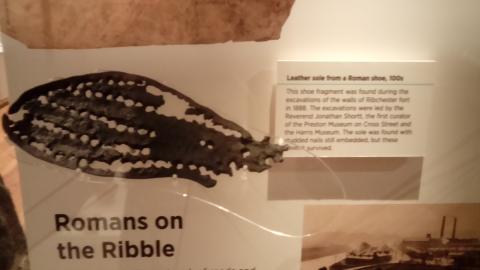 This is the remains of a Roman boot found at Ribchester, Lancashire, currently in the Harris Museum, Preston. 
Ephesians 6:17 And take the helmet of salvation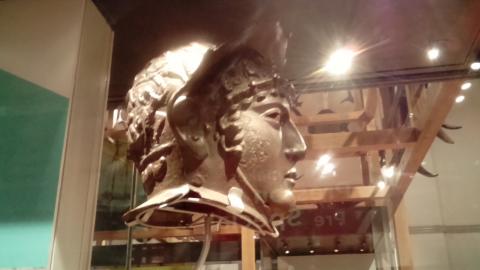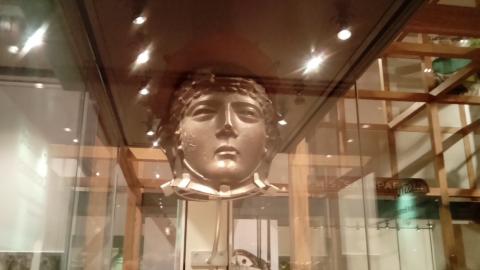 Roman helmet also found at Ribchester. A rather more decorative helmet that the one Paul probably envisaged.
Luke 2:21 And it came to pass in those days that there went out a decree from Caesar Augustus that all the world should be taxed.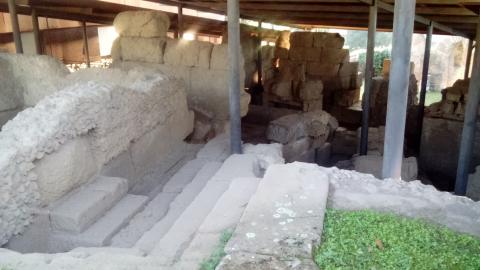 This is what is left of Emperor Augustus' house located on Rome's Palatine Hill.