Inskip Bible Convention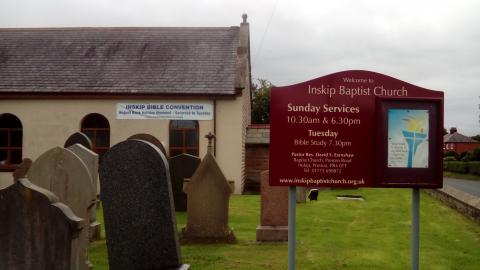 This weekend gone witnessed the annual Inskip Bible Convention based at that village's Baptist Church. A number of Capernwray folk went to support it. It's situated in the Fylde, between Crown Lane and Great Eccleston Free Methodist Churches.
I was aunble to attend its meetings this year but must make a note to visit next year at the end of August. There are many Christian gatherings, conventions and jamborees nowadays about all manner of issues. A Bible one sounds the best.