Knowle Green Congregational Church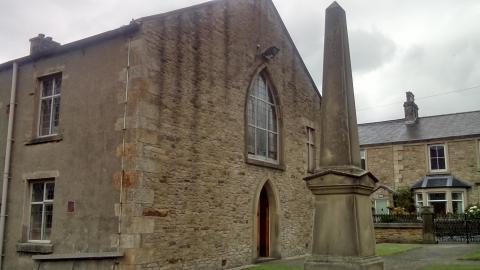 This morning I spoke at Knowle Green Congregational Church. Our fellowships have close links; as well as supporting each other's events, we shared a pastor twenty years ago.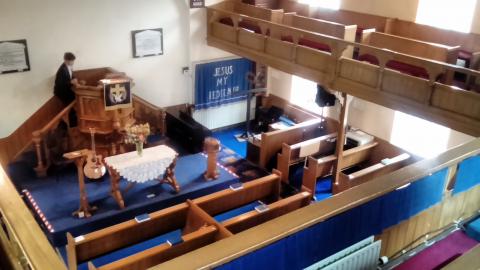 It's a lovely nineteenth century chapel with imposing organ and honey-coloured pews. It also boasts what may be the world's loudest organ, though it is played with considerable skill. More lovely still is the Gospel of peace which is so faithfully proclaimed therein. Outside the main entrance is an obelisk shaped war memorial as well as a number of out buildings in which the Sunday School operate. It's located on the road between Clitheroe and Longridge and serves as a witness to that well-heeled locality. 
The church hosts the Ribble Valley Bible Week at the end of each August which is a blessing for families, and which this website will be seeking to promote.