Lloyds: Great on Equality, not so great on Ethics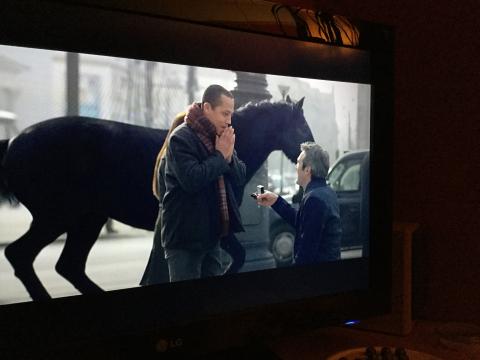 Companies are falling over themselves to prove their 'equality' credentials. Lloyds Bank have just featured an advert during which a gay man apparently makes a proposal of marriage to another man in the middle of a busy high street, while the Lloyds Horse symbol strolls past. Lloyds, we are told, will be with them all the way. How reassuring. Despite the bank being keen to promote itself as a supporter of all relationships, it has a pretty disgraceful track-record when it comes to ethics. I looked up the bank's Wikipedia page, which listed the following:
In December 2008 the British anti-poverty charity War on Want released a report stating the Lloyds had links to the arms trade.
In 2009, the BBC's Panorama alleged that Lloyds TSB Offshore in the Channel Islands was encouraging wealthy customers to evade tax. In December 2013, Lloyds Banking Group had been fined £28m for "serious failings" in relation to bonus schemes for sales staff.
Based on figures from the National Audit Office, government selling off of Lloyds shares worked out at a loss of at least £230m for British taxpayers.
Lloyds refused to issue credit cards to two over-75 year olds with impeccable credit history on the basis that they were too old. After Telegraph Money contacted Lloyds, the bank apologised and issued the cards.
In July 2014, U.S. and UK regulators slapped a combined $370 million in fines on Lloyds and a number of subsidiaries over the bank's part in the global Libor rate fixing scandal, and other rate manipulations and false reporting.
Lloyds might concentrate on being honest rather than politically correct.