Nero the Dog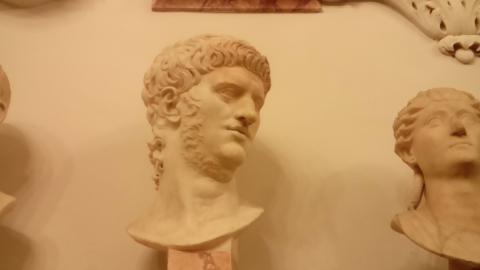 This is a bust of the emperor Nero, displayed in Rome's Capitoline Museum. The man was a monster, once castrating a male slave in order to marry him. He was a persecutor of the early Christians and the emperor to whom the Apostle Paul appealed in the book of Acts. Nero may have slain him, we do not know. I once remember reading FF Bruce's introductory dedications in one of his commentaries:
Bearing in mind T.R. Glover's comment on a Roman Emperor's 
condemnation of the Apostle to the Gentiles –
– that the day
was to come when men would call 
their dogs Nero and their sons
 PAUL.