SAT 7 at Mount Hermon, Addingham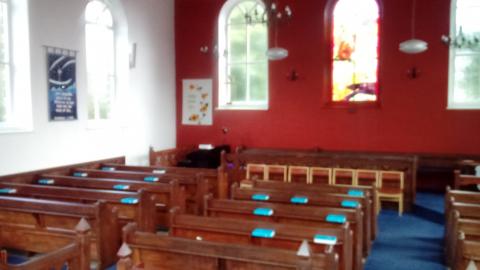 This morning I spoke at Mount Hermon Church in Addingham, near Ilkley. It was here a few years ago that I first heard of the work of SAT7, a Christian charity that broadcasts satellite programmes into the Arab world, to support and encourage Christian minorities that are currently being persecuted. A lady in the church was pinning up a letter from them acknowledging a gift for £300 the church had recently sent.  
I recommend the work of SAT7; you can read more about it here 
www.sat7uk.org
.