Vicar's Pele Tower, Corbridge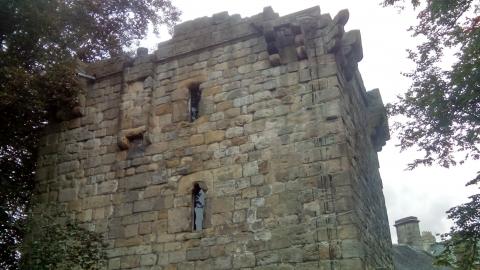 When I was offered the pastorate at Salem, there was also the possibility of my moving into the manse, the house next to the chapel. Although it's a rather odd design, it's a pleasant little place and would have had me living within the very community of which the church was part. As I had my own house but five miles away, I declined the opportunity, and other folk in the church moved in.
Although I can see the many advantages of living there, I can also see the disadvantages. Attending church next door might make me feel like I lived there. There's also the issue of people always calling in. Pleasant though seeing church folk is, 'living above the shop' may prevent a pastor from having that much-needed rest and distraction.
I came across the solution to this in Corbridge, Northumberland. In the Church yard is built a small castle, called the Vicar's Pele. To keep him save from troublesome border reivers and Scots raiders, his vicarage was a fortified tower. Might it also have shielded him from demanding parishioners?