Summer Rain in the Ribble Valley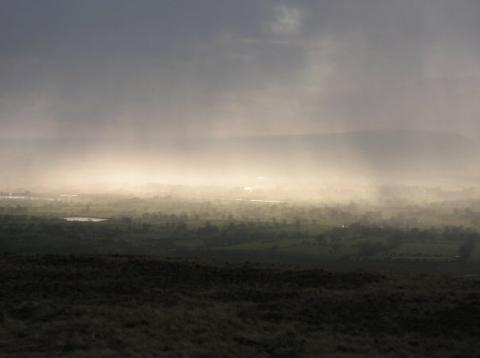 A view from Pendle Hill looking down on a summer shower in the valley. 
Isaiah 45:8: "Drip down, O heavens, from above, And let the clouds pour down righteousness; Let the earth open up and salvation bear fruit, And righteousness spring up with it. I, the LORD, have created it.