The 1780 Goosnargh Gravestone that tells us why we Grieve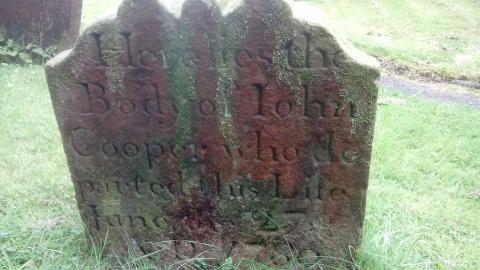 I spent some time tonight with some folk undergoing bereavement. Losing a loved one is never easy and is something for which we can barely prepare nor something from which we can fully recover. 
This week I chanced upon an eighteenth century gravestone at Goosnargh, a village near Preston. On the front was the standard inscription about the deceased, one John Cooper, but on the rear was a symbol, explaining to us why it is we grieve. We grieve because we love. His beloved is not mentioned, but his or her grief is well illustrated.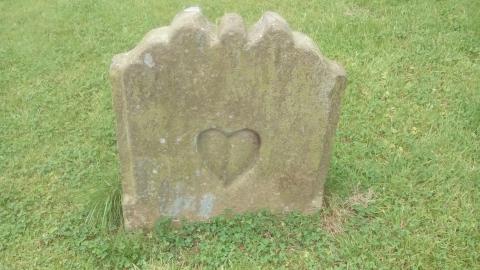 Romans 12:15 Rejoice with those who rejoice, and weep with those who weep.