Astley Bridge Gospel Hall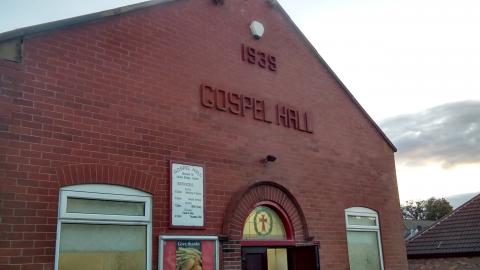 Tonight I spoke at Astley Bridge Gospel Hall at Bolton. The congregation were pleasant people who seemed to appreciate the Harvest message I brought. I spoke from Revelation 14 in which Christ harvests the earth at the end of time, gathering His elect from its four corners. Next comes the general harvest of God's wrath, during which angelic reapers pick the clusters of grapes and trample them in the wine-press. Sin, like righteousness, grows and ripens, and the harvesters are waiting. 
Not a comfortable or cosy harvest message.