Baptism in a Graveyard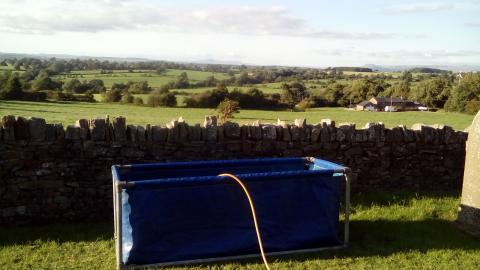 This afternoon, the deacons and I repaired to the chapel to prepare for tomorrow's baptism service. Unlike many Congregational churches, we tend to baptise adult believers by total immersion. We have no baptismal pool, so we borrowed Capernwray's. We have located it outside, in a place I consider to be both aesthetically and theologically appropriate- the graveyard. Among the tombs of the dead, two Christians will be plunged into the water, in a symbolic act of dying and rising again. They have died to self, and now live in the new life that Christ offers. 
On the other hand, they are being baptised overlooking one of the finest views in the county, peering into the Yorkshire Dales, Bowland and the Ribble Valley. The Christian anticipates the beautiful new heaven and earth that the Lord has gone to prepare for those who love Him. 
Tomorrow should be good.