Blacko Evangelical Chapel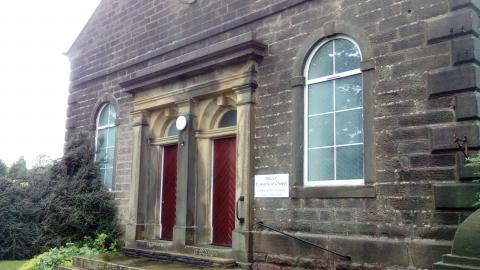 It's always good to know of other churches in the area. Blacko, a small village to the south of Martin Top, had an Independent Methodist Chapel which sadly closed down a few years ago. It was bought up by a local man, Mr Kay, who re-opened it as an independent evangelical church.
I've not had many dealings with Mr Kay, but I did give him a courtesy call this month before delivering some of our leaflets in his village. We wish the chapel well, and ask God to bless it and all who worship there.