Bobbit vs Bobbet: Avoid the Danger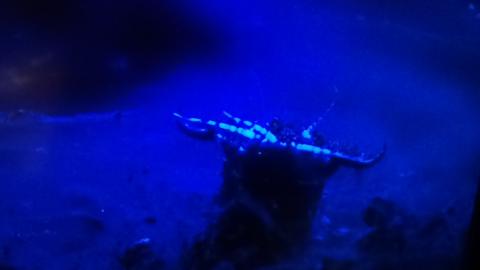 Which word is scarier: bobbit and bobbet? Mrs Bobbet was the wife who famously removed her husband's member with a kitchen knife in 1993, drove off and threw it in a field. Scary. A bobbit, on the other hand, is an aquatic predatory polychaete worm, sometimes up to ten feet in length, dwelling at the ocean floor. It hides itself in the sand and gravel, waiting for a passing fish, for which it suddenly launches, slicing it in half with its razor-sharp teeth before consuming. Also scary. One was featured on the recently broadcast Blue Planet II. The worm operates during the night; during the day, the fish gather about its lair, blowing away the sand to make its dwelling known as a warning to others. Unfortunately, the bobbet took exception to one fish which, during this operation, swam too close; up it launched and the fish was never seen again. Bobbets and bobbits may be less dangerous during the day, but dangerous they still are.  
Bobbits and Bobbets fill me with horror in equal measure. Both were dangerous to those closest to them. In all fairness, Bobbet had endured much abuse from her husband, and bobbits must catch their food somehow. Nevertheless, be warned. Paul tells Timothy in 2 Tim. 3:1ff
But know this, that in the last days perilous times will come: 2 For men will be lovers of themselves, lovers of money, boasters, proud, blasphemers, disobedient to parents, unthankful, unholy, 3 unloving, unforgiving, slanderers, without self-control, brutal, despisers of good, 4 traitors, headstrong, haughty, lovers of pleasure rather than lovers of God, 5 having a form of godliness but denying its power. And from such people turn away!
Why would Paul tell us to avoid certain people, during perilous or dangerous times? Because their toxic company and foul opinions place us in danger.