Bretherton Congregational Church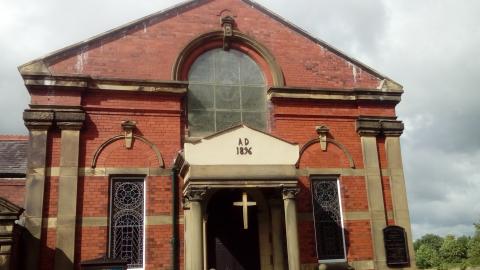 Bretherton Congregational Church is situated on the main road and is not far from Leyland on the way out to Southport. It's three years Salem's junior, but was rebuilt in the 1890s in a rather grander style. The village is a neat little place and means 'town of the brothers', a great sounding location to have a chapel.
When I turned up out of the blue, a kindly gentleman who was clipping the hedges offered to give me a tour of the place. Inside, they were preparing for a wedding. They have a light, airy meeting room as well as a wealth of side rooms and kitchens which they use for other activities. It's pastored by Les Kelsall who is no stranger to Martin Top, and his wife even less do. 
I pray God's blessing upon His family at Brothertown.