Castle Haugh, Gisburn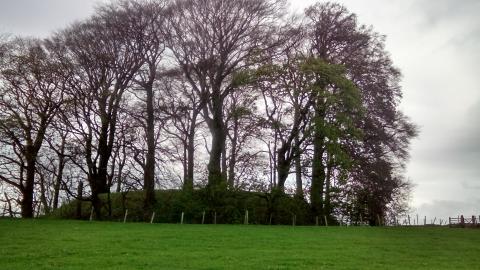 I visited the site of a medieval castle at Gisburn last month. It's known as Cromwell's Basin though I suspect Old Nol had little to do with it. It can be seen quite clearly from the Long Preston Road as a large artificial mount clad by trees. Its proper name is Castle Haugh and it originated in the eleventh century, built by the Norman Percy family to perhaps deter any Saxon rising. It is surprisingly close to the River Ribble on one side which affords it both a line of defence and a clear view of the surrounding countryside.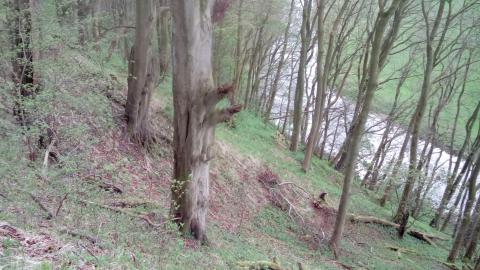 In the reign of King Stephen, David I of Scotland invaded England at least twice. He even fought, on 10th June 1138, the Battle of Clitheroe, when he defeated a Norman-English army. There is a record of him destroying a 'castle in Craven' in 1151- which was surely this one.
In its day, the castle must have seemed impregnable with its deep river, high location and deep defensive ditches. But the castle fell to the marauding Scots. All man-made fortresses have their weaknesses.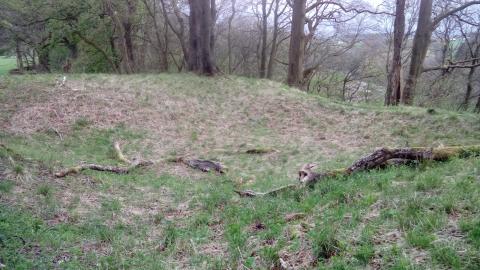 The unassailable fortifications of your walls He will bring down, Lay low and cast to the ground, even to the dust Isaiah 25:12.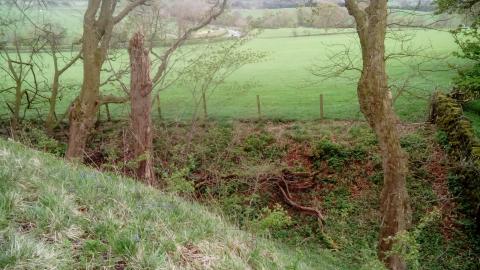 The name of the Lord is a strong tower; The righteous run to it and are safe Proverbs 18:10.