Castleshaw: Holding the Fort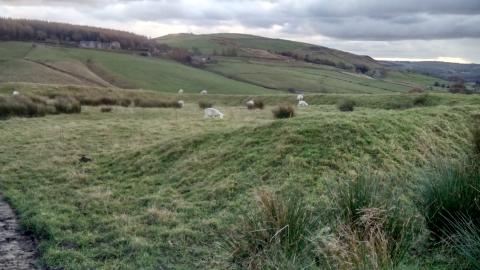 Returning from a congregational minsters' gathering last week, I drove via Castleshaw, between Rochdale and Huddersfield. Among these lonely hills and eerie reservoirs, lies the remains of a Roman fort. It's better preserved than many, and is blessed with a local group that looks to its maintenance and publicity (http://www.castleshawarchaeology.co.uk/).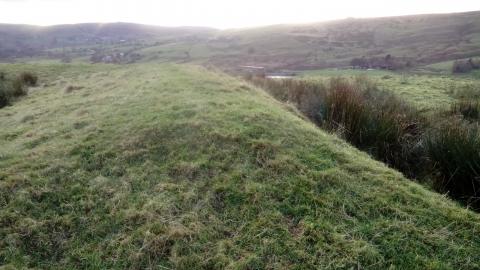 It's a queer archaeological site that doesn't seem to make sense. The information boards, kindly provided, offer explanation. In fact there is a fort within the fort. The original was built by Agricola, the Roman governor around AD79, to protect his new trans-Pennine road from troublesome locals. Forty years later, the fort was abandoned as Hadrian reorganised Britannia's defences. Fifteen years after that, under Trajan, the fort was re-occupied, but using a smaller area within the former boundaries, now known as the fortlet. Within another fifteen years, this too was abandoned. 
I see here a parallel with our churches. Many huge buildings have been abandoned as our Emperor focusses growth elsewhere, such as China and South America. Nevertheless, small garrisons remain, sometimes occupying places of former blessing. The scarcity of troops and the decline of our forts must not lead anyone to imagine that Christianity is finished:
Behold ye among the heathen, and regard, and wonder marvellously: for I will work a work in your days, which ye will not believe, though it be told you. Hab. 1:5