Chapel Outing to Wensleydale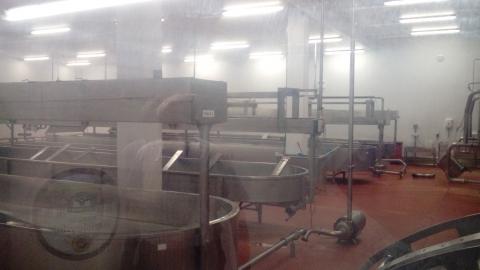 Nearly twenty of us from the chapel visited Hawes today, including a tour of the Wensleydale Cheese factory. It was a surprisingly impressive place with a long history. It's set in stunning surroundings in the dales. The milk from which they make their cheese comes from 45 farms within a forty mile radius; the upland herbs which the cattle eat give their milk a distinctive flavour which in turn affects the taste of the cheese. 
It was also good to meet up with some folk from the former Settle Congregational Church and enjoy some fellowship.