Chatburn Methodist Church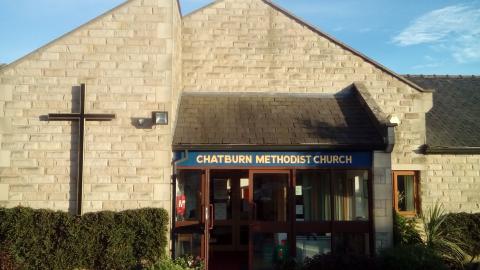 I'm an admirer of old chapels and churches. Tonight I visited Chatburn Methodist which vacated and demolished its old Victorian building and replaced it with a neat, modern alternative on the same site. This took place in the seventies or early eighties judging by the architecture, though I look forward to being corrected.
What this church lost by forfeiting its grand, nineteenth century architecture and quaint atmosphere, it gained by having a well apportioned meeting space with custom-built side rooms, kitchen and toilets. Though I am proud of Salem's Georgian fabric, I envy Chatburn's pragmatism.  
Of course a church is not to be judged by its building's antiquity or practicality, but by the faithfulness of the Gospel it preaches and the love it has for people.