Comfort Ye My People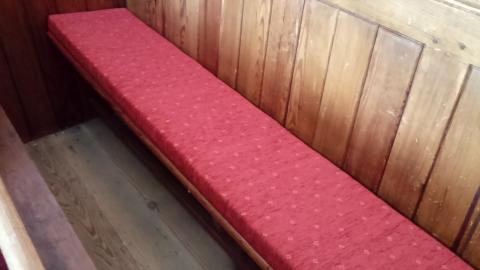 The chapel has invested in some new cushions for the pews. Georgian benches seldom meet today's standards of comfort; these tasteful cushions go some way to mitigate.
 Some might argue that the money should have been given away to charity. Perhaps. But if you're thinking that whilst browsing the web from the comfort of an arm chair, think very carefully.
 Charles Spurgeon was once observed entering a first class railway compartment. A fellow Christian challenged him as he mounted the steps, saying that he was travelling third class, and he wanted to look after the Lord's purse.
 Spurgeon replied that he would be travelling first class he was looking after the Lord's servant. Good old Spurgeon.