David Cameron- over and out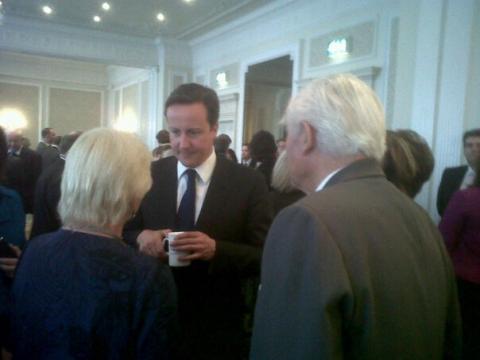 I took this picture at an event I attended in 2010, one month after David Cameron became Prime Minister. He was the first Tory premier since 1997 and he was head of a coalition government with a fresh vision and determination to sort out our nation's finances. Now he's a nobody, not even an MP, and is unpopular with both left and right.
Most attribute his downfall to his gamble to call and win an EU referendum. Some Christian groups have blamed his attempt to redefine the biblical ideal of marriage. Either way, he's no longer significant. Like Tony Blair, who can't resist the urge to try and influence events, I suspect we may hear again from Mr Cameron. 
For, "All people are like grass, and all their glory is like the flowers of the field; the grass withers and the flowers fall." (NIV)
1 Peter 1:22 
He changes times and seasons; he removes kings and sets up kings; he gives wisdom to the wise and knowledge to those who have understanding. (ESV)
Daniel 2:21