Disability: No Bar to Marriage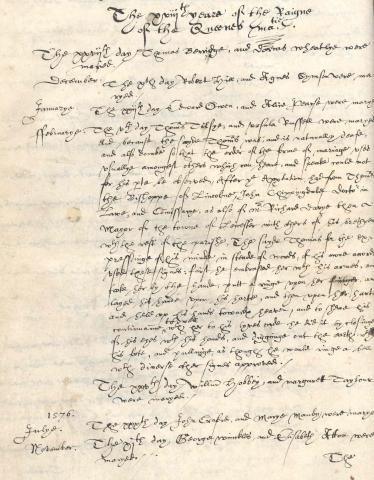 I'm not an emotional type, but the content of this blog brought a tear to my eye. It's an Elizabethan marriage entry from the register of St Martin's Church, Leicester. The archive from 1576 has been shared by the Leicestershire County Record Office. The first picture shows the original entry, and the second the typed version.
Love will not allow disability- physical or otherwise- to form a barrier between two people that God has joined together.