Emmetts Chapel, Wyresdale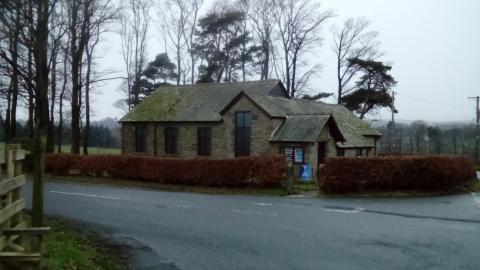 If you go from Clitheroe to Lancaster via the Trough of Bowland you'll pass an isolated chapel called Emmetts, part of the Lancaster Methodist circuit. I took their harvest festival a couple of years ago, which is a big deal in a farming community. They're a good, faithful folk. 
I once took took three French people on a tour of Ribble Valley and north Lancashire. We were going through Bowland enroute to the Morecambrian sea, when one of the ladies declared her desperation for a toilet. Where could I stop? I sent up a quick prayer. We approached Emmetts to find they had set the chapel up as a cafe, with cakes, teas and toilets. Not only was my continental companion's immediate needs fully met, but we had thoughtful conversations about Christianity. The French were only familiar with highly decorated churches, not plain chapels tastefully painted in mauve with teas and cakes being served by friendly ladies.