Glasgow's Tron and the Kirk of Iran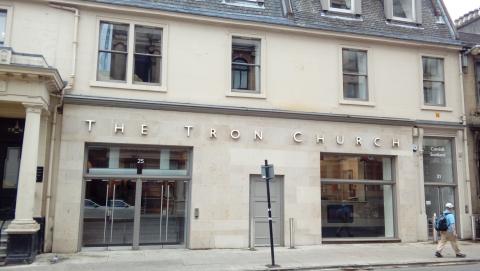 I visited Glasgow this year. One of its best churches is the Tron, which I was privileged enough to walk past, but not attend. Having formally left the Church of Scotland over its insistence on ordaining practising homosexual clergy, the denomination served the congregation with a writ during their prayer meeting in 2012, demanding they leave their building. This was despite that fact the congregation has spent £2.5 million of its own money on improving the venue.
One Iranian member of the Congregation told The Herald:
"This behaviour by the Kirk reminds me of the persecution experienced by Christians at the hands of the government of my country, which I left in order to convert to Christianity."
Says it all.