God's Own Peak District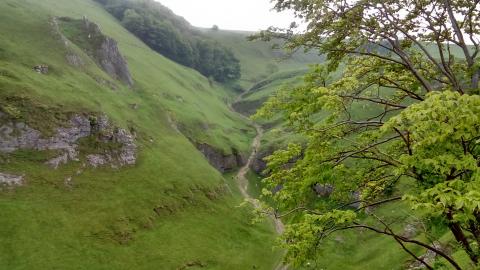 As a proud Lancastrian, I glory in my native shire's natural splendour. I'll even acknowledge the beauty of Yorkshire's dales, moors and mountains. But today I ventured south to the fair county of Derbyshire whose Peak District's river valleys and grand Tors I found to be quite stunning. 
 We may live in a fallen world, but even in its groaning and frustrated state it reflects the beauty and skill of its Creator.