Hill Lane Baptist Church, Burnley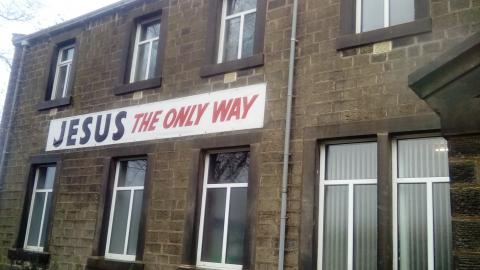 Today I visited Hill Lane Baptist Church at Lane Bottom, at Briercliffe, Burnley. It's a classic Victorian chapel, with colourful paintwork, huge organ and prominent, high pulpit. Next door, it has a suite of rooms including a cafe area and coffee lounge.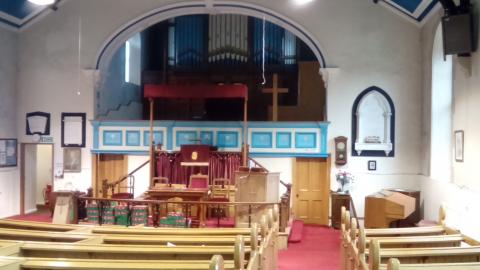 The people were friendly and encouraging, and have a vision for reaching out with the gospel. Unlike many Baptist churches, they've unashamedly advertised their evangelical credentials by erecting a huge banner onto their outside wall stating 'Jesus the Only Way'.
I wish this church well.