The Holy Well of Thornton in Craven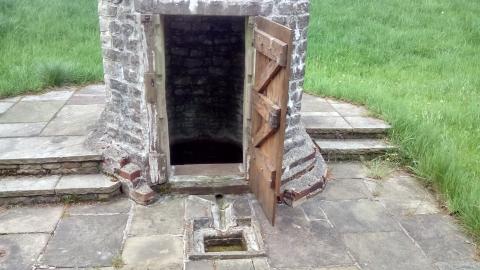 Thornton in Craven, a pretty village between Barnoldswick and Skipton, is home to a medieval parish church complete with holy well. Back in Saxon times, when there was the village but no church, local folk would have conducted baptisms at the site of the spring. This gave it the air of holiness, and so it was given a covering and venerated. Or, it may originate further back in the mists of time and had a pagan beginning. Either way, such wells became unfashionable after the Reformation. They were symbols of the decayed and superstitious past. They were either filled in or ignored and allowed to decay.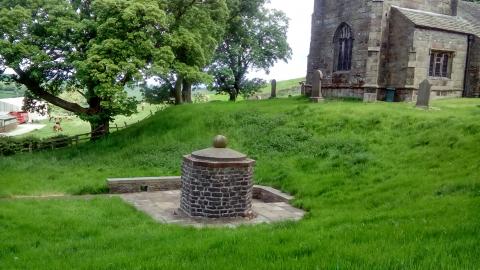 Thornton parish is led by a very Anglo-Catholic vicar (a pleasant enough gentleman, who once agreed to give me a tour of the church at a moment's notice) so there is little wonder that the well is still a part of church life. I bobbed in this afternoon and concluded that the water, holy or otherwise, was not fit to drink. In fact, I was not inclined to come into any bodily contact with it all. (See final picture).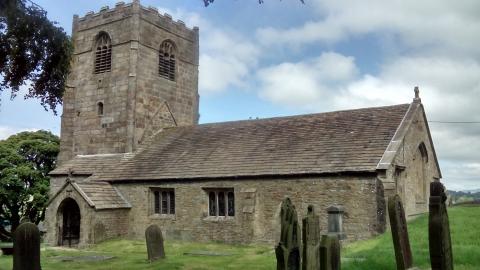 Although they arouse my historical curiosity, holy wells do not float my theological boat. They do, however, offer us pictures of Christ. I did think it remarkable this afternoon that this same well has been providing life-giving waters for thousands of years.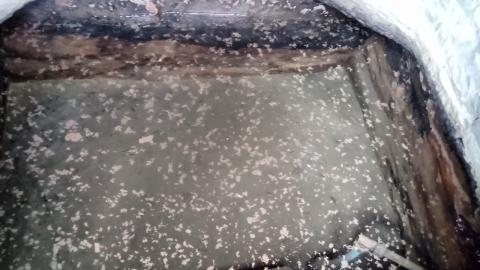 Perhaps this particular holy water needs a good boil...