James Ayrey of Endmoor, the Missing Ancestor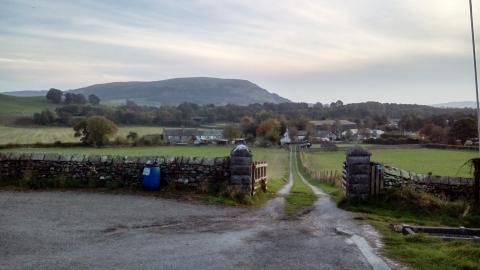 I was once told that there is nothing so tedious as telling someone else your family tree. Although the telling is quite interesting; the hearing is rightly nauseating. So stop reading now.
James Ayrey from Endmoor, Westmorland, married Bella Parker from Old Hall, at Heversham in 1793. They then had several children, including my 5x great-grandfather George.
My mother and I cannot find his baptism and parents' names, thus leaving us stuck. I feel so frustrated. I even went and knocked on Endmoor Farm house (pictured) on the off chance they knew anything. They were helpful and friendly folk, but couldn't help.  
When the Jews returned from their captivity in Persia, some were excluded from the priesthood as they could not trace or prove their ancestry. I have sympathy for those people; my incomplete genealogy is an inconvenience, theirs a career change.