John Crowder and the Occult Invasion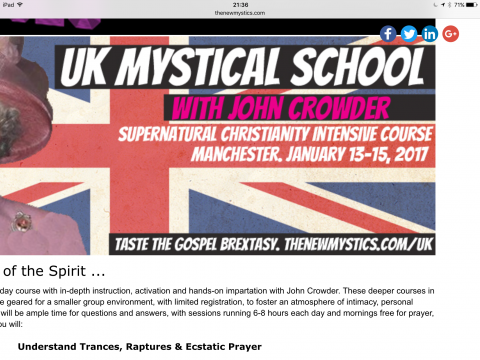 I came across John Crowder's website. He's a star within the US charismatic movement. I can only describe it as occultic. There has always been excess in this sphere of the church, but this is quite frankly not Christian at all.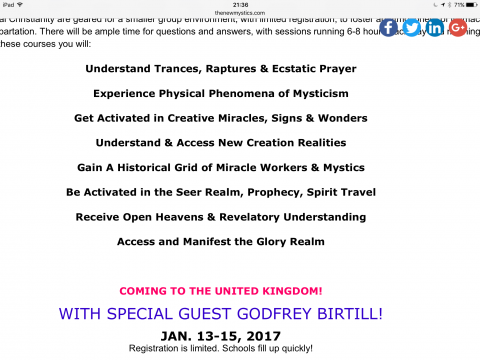 Spirit travel? The Seer Realm? And all for only fifty pounds. The occult has always existed and so has the Church. When the two begin to combine, it shows the great apostasy continues apace. 
1 John 4:1 

Beloved, believe not every spirit, but try the spirits whether they are of God: because many false prophets are gone out into the world.