John Wesley and Southfield Methodist Chapel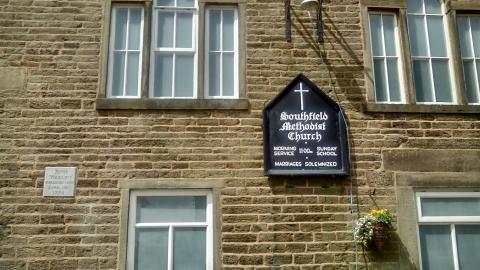 This is a peculiar little chapel in a remote hamlet overlooking Nelson and a stone's throw from the site of Castercliff Roman Fort. The great John Wesley himself preached here several times, enjoying the hospitality of Mr Sagar, who built the chapel over his barn. This accounts for the peculiar architecture. The meeting room is accessed by stone steps from the farm yard.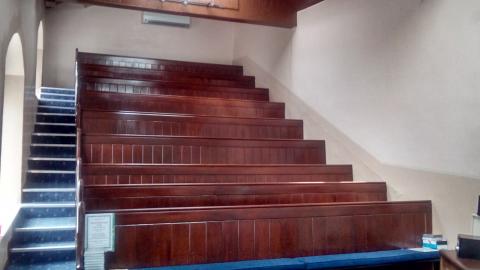 Like Martin Top, the congregation look down at the pulpit from a height; entrants (and late comers) pass the pulpit to obtain their seat.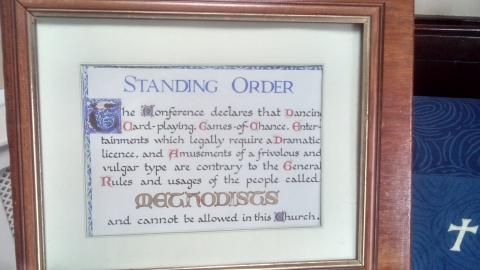 I was unsure if this was an historic relic, or a real warning to the present Southfield Methodists who are sorely tempted to engage in frivolous and vulgar amusements.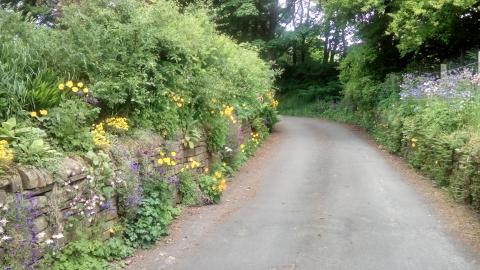 I cannot imagine a more pleasant lane down which to walk in order to join public worship. The lanes to Salem are lined with pretty hedgerows, but few wild flowers.
Pleasingly, the chapel has its own website, which is here: http://southfieldchapel.co.uk/welcome.