Keswick in East Lancs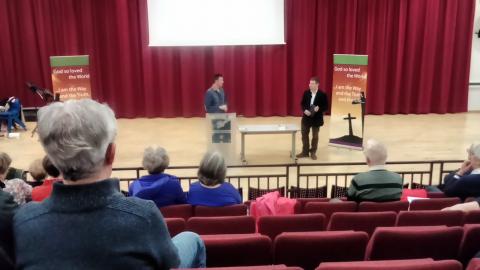 A group of us from Salem attended the Keswick in East Lancs event this weekend, held at Pleckgate High School in Blackburn and St Leonard's Church in Padiham. The speaker was Paul Baxendale, the pastor (or 'teaching elder') at Parr Street Evangelical Church in Kendal.
I for one was blessed, especially during the Saturday sessions. The subject was holiness; a topic about which we need to hear so much because of it we see so little. He reminded us that achieving holiness was a struggle and a battle. That is certainly my experience.
It was good to see so many fellow believers there from all sorts of churches. I couldn't help but wonder, however, why the venues weren't packed? East Lancashire is not known as being a bastion of the godly, granted. A desire for holier living is, however, a hallmark of God's children.
I'm looking forward to the next one.