Major General Charles Worsley's Marital Home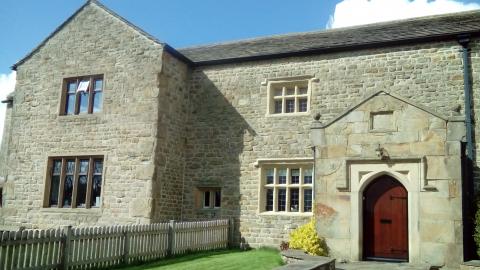 I recently wrote to the owners of a Tudor farmhouse not far from Clitheroe. This was the familial home of Dorothy Kenyan, Lt. Colonel Charles Worsley's second wife. He was a puritan and Congregationalist, one of Cromwell's trusted senior officers. He was promoted to rank of Major General before dying of exhaustion and being buried in state at Westminster Abbey. 
The good folk who currently occupied the house convinced me that Worsley actually lived here for a time; there are published letters to John Thurloe, Secretary to the Council of State, bearing this house's name as his address. 
During the Commonwealth, marriage ceremonies were secularised somewhat; magistrates, not clergymen, married couples. It may well be that the downstairs parlour with its huge fireplace, pictured, may have been the spot on which this puritan couple engaged in holy matrimony.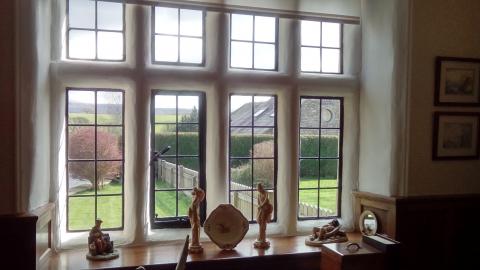 The parlour window looks out towards Thomas Jollie's gathered Independent Church at Altham, just a few miles away, which would doubtless have been Charles' place of worship when he was in the area. 
To stand in the place where this great man once stood and wrote his letters to Cromwell is a privilege indeed. 
As saints of old still line the way,
Retelling triumphs of His grace,
We hear their calls and hunger for the day
When with Christ we stand in glory.
 - Stuart Townend