Mervyn and Lucy France, Wyresdale Children's Homes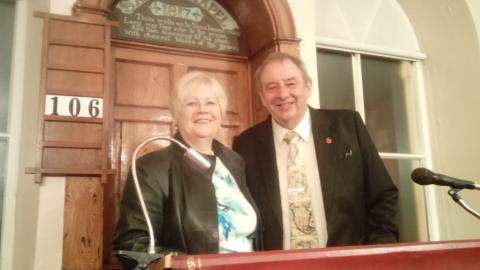 The Lord's people rejoiced on Monday evening to hear from Mervyn and Lucy France, representing Wyresdale Children's Homes, who received the proceeds (around £250) from our harvest auction. This charity operates in a number of countries, including Thailand and Burma, feeding, housing and educating the children no one else wants. The pair were able to identify many of the children by name as a well as explaining how the money was spent. We were treated to a slide show before we relocated to the upper room, wherein the fruit and veg were sold off. The tinned items were donated to the Food Bank. 
Lucy recalled visiting Salem forty eight years ago, as part of a singing group. It was pleasant indeed to have her back.