More Reviving that Honey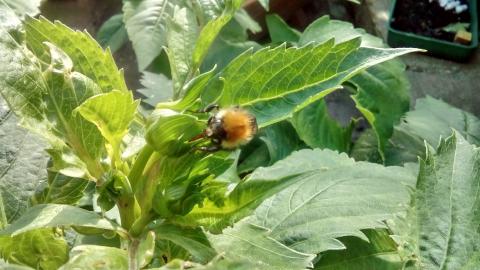 This afternoon I rescued a bee from my dining room. It was angrily buzzing around a window trying to get out and was exhausting itself. With some difficulty, I placed it onto some paper and carried it out, placing it on a plant. I placed a drop of honey next to it, which it licked up using its long tongue. Within a few minutes, he revived, and flew off.
The fear of the 

Lord

 is clean,
enduring forever;
the rules of the 

Lord

 are true,
and righteous altogether.
10 

More to be desired are they than gold,
even much fine gold;
sweeter also than honey. (ESV)