New Portrait of Oliver Cromwell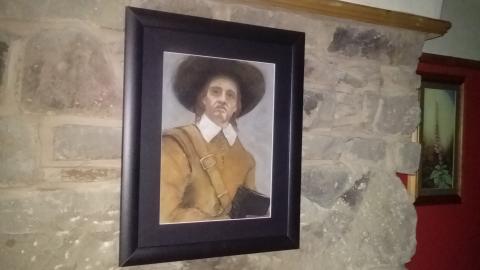 I have commissioned a new portrait of Oliver Cromwell; I instructed the artist to depict him as he saw fit. The moustache gives him a slightly hard, resentful look, which is not inconsistent with many of his thoughts:
"Our manly ways and stern simplicity wreak much confusion to the enemy's councils. For they are men yet garb themselves as women, wearing wigs and finery and lace...for we are manly saints...".
― Oliver Cromwell, Oliver Cromwell's Letters and Speeches, edited by Thomas Carlyle, Chapman & Hall (1871)