New Ship Sunday School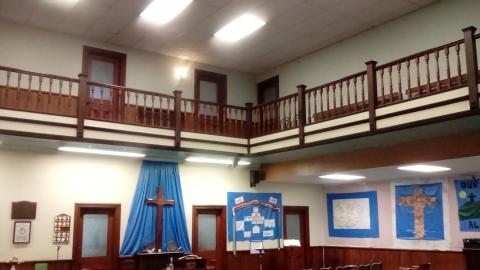 A couple of Sundays ago, I preached at the Independent Methodist Church in Barnoldswick. During the winter months they hold their services in the old Sunday School building. It is somewhat smaller than their 700-seater Chapel and is therefore rather more easily heated. This too is a rather impressive building. You can see from the photographs how many classrooms across two floors they have. When it was built in 1910, hundreds of local children must have attended that Sunday School and heard the good news of Jesus Christ.
I pray God's blessing on all who work with children. Truly, they are closer to the Kingdom of Heaven than many of we adults.