Pastor Ian Huxham at Ribble Valley Bible Week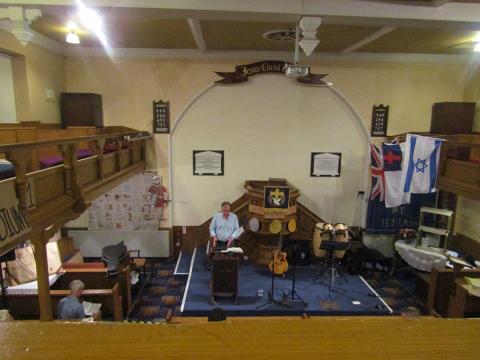 A few of us attended the evening meeting of the 2017 Ribble Valley Bible Week. The speaker was Ian Huxham, a pastor from Devon. He has spoken at Salem Chapel before so I expected a long sermon (he made it to 64 minutes) but he's an accomplished speaker and I enjoyed what he said.
Like me, he was involved in the Elim denomination, but founded the Evangel Church in Sidmouth in 2010, on the grounds that 'it seemed that at one end of the spectrum church was full of religion and tradition whilst at the other it was weird and whacky'. Indeed!