The Queen's 90th Birthday marked.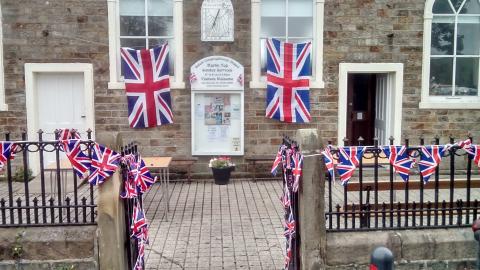 Today we marked the Queen's birthday by singing God Save The Queen, putting up the bunting and having a barbecue. Bill Cornall from Crown Lane Free Methodist preached, and brought the Crown Lane Singers who sang two songs, beautifully (they'd make a lot of money by selling CDs).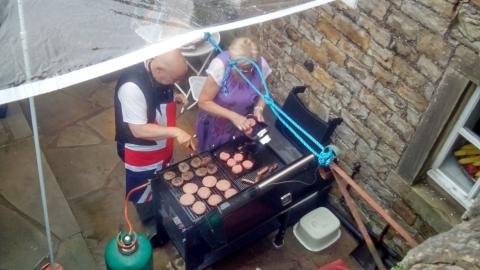 Afterwards, we went a walk around Rimington, but the heavens opened and we ran back across the fields to the chapel's shelter. We enjoyed a barbecue and good fellowship. We've had a blessed day.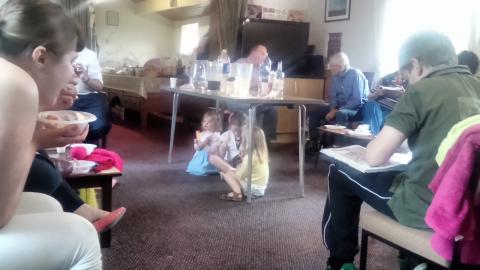 Three little girls enjoying ice lollies under the table.
And why do we go to all this trouble? Well, Peter tell us to 'Fear God and honour the King'.