Reading the Book of Esther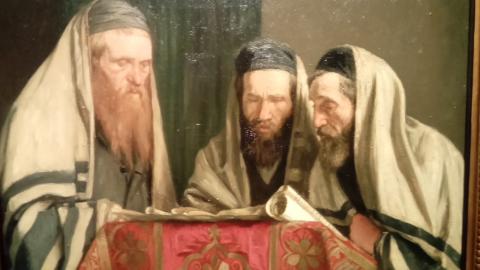 I very much enjoyed preaching through the book of Esther, and will be returning to it this morning at Capernwray. The final chapters give instruction to the Jews to commemorate Purim and God's deliverance of His people for ever. 
Pictured is Sir William Rothenstein's 1907 picture entitled Reading the Book of Esther. These old men will have witnessed their own share of antisemitism, so reading the Megillah scrolls must have been some encouragement. Comfort and strength is found in God's word. To it one must repair when times are hard. It contains accounts of the unchanging God's record of deliverance.