Rich and Poor, Jeans and Jaguars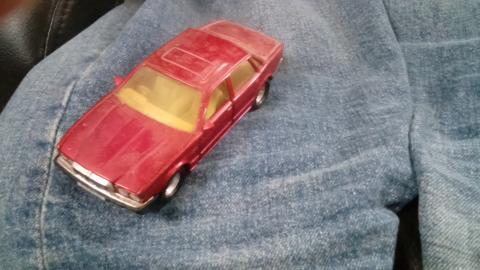 Evidence suggests the rich are getting richer and the poor poorer. Had the minimum wage, introduced in 1999, grown at the same rate as the FTSE 100 Share Index, it would now be £19 per hour. Food banks have proliferated, and so have the super-rich. Inequality has never been so great since 1913.  
Unlike 1913, however, one cannot spot a rich man by the way he dresses. No longer do millionaires wear top hats and tail coats. Rich and poor are both likely to wear similar clothes, like jeans, for example. These trousers, originally made for gold miners in the 1850s, were made from coarser, tougher cotton twill, with five pockets riveted in place. Although pairs might cost anywhere from ten to two hundred pounds, they pretty much look the same. This leaves the rich with a problem: how do they show off their wealth? Although Solomon dryly observed in Proverbs 7 '
One pretends to be rich, yet has nothing; another pretends to be poor, yet has great wealth', most rich people like us to know they're rich. If they cannot communicate it through clothing, they'll do it through other means. Buying huge houses with unnecessary bedrooms is one way, but this requires visitors to observe them. I believe the motorcar is now the preferred way of advertising wealth in our century. 
Regulars at Salem will be familiar with my obsession, er, I mean admiration, for Jaguar cars. The cheapest, a new XE, will set one back £28k. The XJ, on the other hand, sells for five pounds shy of 60k. The cars are truly beautiful in shape and design, and the XE will drive 75 miles to the gallon. This is much better than my old Ford Focus, but I cannot escape from the fact that both cars equally successfully transport their passengers from A to B. So why bother spending all the extra money on a luxury car? Because it shows off the owner's wealth that his clothing can no longer do. 
Richard Baxter, the Puritan vicar of Kidderminster, wrote:
I cannot but look upon all the glory and dignity of this world, lands and lordships, crowns and kingdoms, even as on some brain-sick, beggarly fellow, that borrows fine clothes, and plays, the part of a king or lord for an hour on a stage, and then comes down, and the sport is ended, and they are beggars again.
Don't be fooled. Your wealth, expressed by that beautiful car you know others can't afford, or your designer clothes which you think set you apart, are rusting and moth-eaten respectively. There are indeed extremely wealthy people on the earth today, but most of them can not afford Jaguars. Of these, the people known as Christians, Paul writes Now if we are children, then we are heirs—heirs of God and co-heirs with Christ. In contrast, James declares So also will the rich man fade away in the midst of his pursuits.