Signs Of The Times: 2 - A Question Of Trust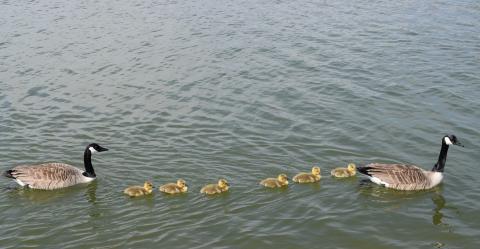 Note to the reader. Everything in this blog is based upon experiences elsewhere. No references to Salem Chapel are intended, nor should they be inferred.
I'm re-reading the foreword to John Ritchie's "500 Gospel Sermon Outlines", first published in 1910, under the title "Five Hundred Gospel Subjects". Here is his second paragraph.
First of all, we assume that all who go forth in the service of the Lord, making known His Gospel to others, have believed that Gospel themselves and have been definitely and Divinely converted: that they give unmistakable evidence that they are born of God, separated from the world, and so living and walking as to commend the message they declare. An unconverted Gospeller, or a worldly minded, flippant-living soul-winner, would be an anomaly indeed!
In case you were wondering: "anomaly - a deviation from the common rule, type, arrangement, or form." Would you assume these things to be the rule, rather than the exception to the rule, in the generality of churches today?
I'm going to ask my wife a question, and I already know the answer.
"If you needed good advice and assistance from another Christian, from someone completely reliable, someone you could really trust – who could you turn to?"
She doesn't even bother to look up.
"Nobody."
That's what I thought. Those were different times.
Today, the exception to the rule is the man or woman of God who is soundly converted, who has a consistent witness, and who does not treat the Word of God as though it were the Pick-And-Mix corner of a confectionery counter: that is, someone you know you can trust in every area of faith and life. Trying to find a church today that has more than a handful of such people in it is like trying to find gold in the River Calder.
You don't believe me? You don't get out enough.
And then, there's the question of leadership: elders and deacons and… but let's leave that to a later date.
It occurs to me that one or two of you may know my wife, and you may be wondering why she didn't think of you, when I asked her that question. Don't get too upset.
She didn't mention my name, either.
Psalm 12.1: "Save, O LORD, for the godly one is gone, for the faithful have vanished from among the children of man."
Proverbs 3.5-6: "Trust in the LORD with all your heart, and do not lean on your own understanding. In all your ways acknowledge Him, and He will make straight your paths."