A Souvenir From Rhos-on-Sea
If you're in Llandudno this summer, and you've seen most of the sights, and it's a fine day, and you're feeling fit, why not try a walk up Little Orme? Set out along Colwyn Road, towards Colwyn Bay, and you'll soon be able to take one of several tracks to your left, and wind your way up to the top, where you can enjoy various excellent views.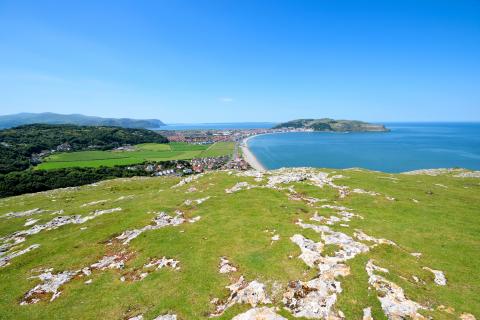 Instead of going back the way you came, you can drop down to the right, through a small housing estate, and on to the coast road. Make your way along beach and promenade until you reach the small resort of Rhos-on-Sea. You can then catch the bus back to Llandudno, or you could walk on to the larger resort of Colwyn Bay - but I think it's worth spending an hour or two in Rhos-on-Sea, especially when the sun shines. It has an atmosphere all of its own.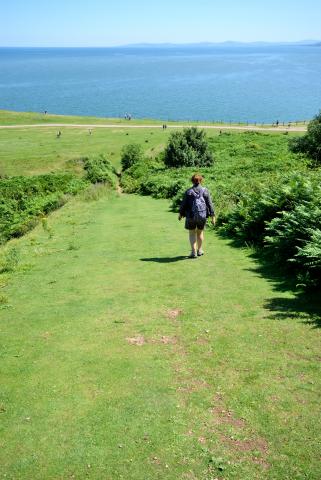 One spot you won't want to miss is Combermere Gardens, just past the Tourist Office. Last summer it was a blaze of colour, with its impressive plantings centred around the figure of a fisherman, woven from willow. It's a good place to sit and rest and recuperate.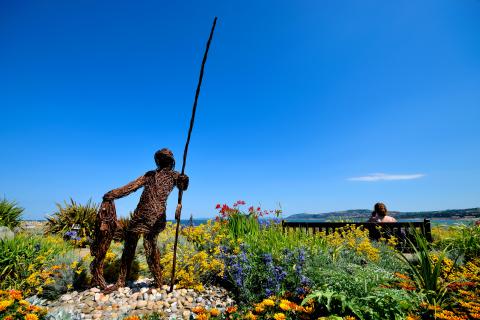 You might like to take a photo of that fisherman; then, when you get home, you can print it out: a souvenir of Rhos-on-Sea - and a timely reminder of what we read early on in Matthew: "While walking by the Sea of Galilee, He saw two brothers, Simon (who is called Peter) and Andrew his brother, casting a net into the sea, for they were fishermen. And He said to them, 'Follow me, and I will make you fishers of men.' Immediately they left their nets and followed Him." (Matthew 4.18-20)
Dr R. C. Sproul comments: "This first appointed ministry of the emerging church has as its primary goal seeking the lost. This emphasis on evangelism was not lost on the apostle Paul, who said, 'Woe to me if I do not preach the gospel!' (1 Corinthians 9.16)" "That'd be men specially chosen, called and qualified for the task, then?"
Dr Sproul continues: "Note that Jesus does not recruit His apostles and 'fishers of men' from the religious intelligentsia but from ordinary walks of life." "Yes, but, that'd still be men with that particular ministry, though, wouldn't it? The evangelists and the preachers and the fully-paid-up pastors?"
Yes, and I have it on good authority that these are perilous times and persecution is everywhere and there is also a lion in the streets, so it might be a good idea to lock the doors and keep very quiet in here from now on, until we're rescued by being raptured…
Dr Vance Havner offers an alternative : "Our Lord said, 'Follow me and I will make you fishers of men.' It is evident, then, that a true disciple is a soul-winner. It is possible to sit on the shore discussing the signs of the times when we ought to be driven by the signs of the times to launch out into the deep and let down our nets for a draught."
Dr Havner has the right idea.