Stanwick St John: Churches as Museums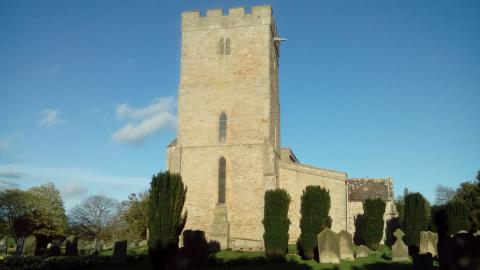 Readers of this blog will have guessed that I enjoy old buildings, especially churches. I recently visited Stanwick St John, an ancient church in the Richmondshire district of North Yorkshire. Sadly, it no longer functions as a place of worship but is maintained by The Churches Conservation Trust. This is a charity that seeks to look after old church buildings that no longer have congregations. It's all very laudable and I have been a beneficiary of their good work by virtue of visiting their establishments. On the other hand, it's all rather tragic. Our population has never been so high, and our churches never so empty. To be fair, many of their churches are in rural locations, such as Stanwick, where mechanised farming and high house prices have seen the local population depleted. St John's is all but a museum, albeit a very interesting one with no admission charge. 
I might even be so bold to suggest that many of the country's most redundant churches do not come under the Conservation Trust's remit. The best spiritual museums are not on its books. This is because they do in fact still have their congregations. Human traditions and man-made doctrines prevail; there's no gospel of salvation preached, just hollow moralising and wishy-washy platitudes. These churches are the real museums; they give visitors a taste and experience of godliness without power. They are attended by pharisees who think Christianity is about going to church, being nice to people and merely believing in the existence of deity. They are relics from the culture of doubt bred in twentieth century Europe, which rejected belief in hell, spirits, judgement and salvation. Museums are great, but visitors are not meant to remain in them.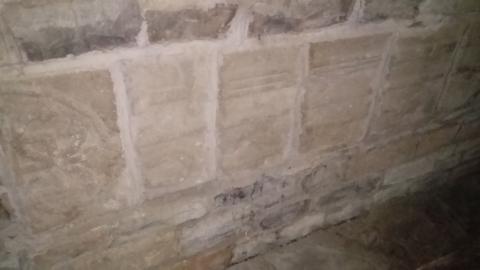 Medieval grave stones built into the wall; one can clearly see a carved sword.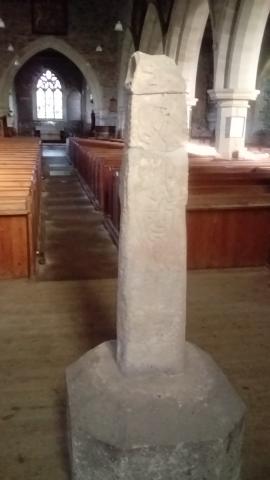 The shaft of a ninth-century Saxon cross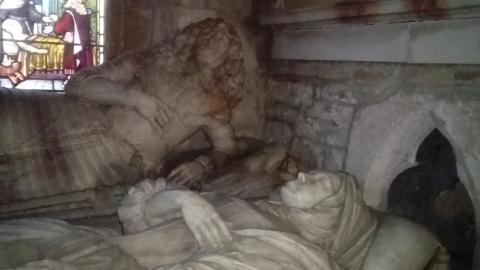 The tomb of Sir Hugh Smithson, local squire and royalist civil war officer. He is the ancestor of the founder of Washington's Smithsonian Institute. 
An unknown medieval tomb