The Studio, Heaton Park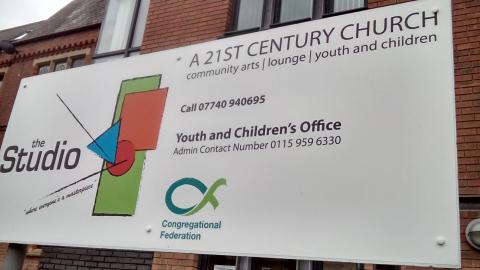 This morning I went to a meeting at The Studio, Heaton Park, which is just north of Manchester. The church sold its original building and erected a modern multi-use space next door. It's a great resource although its future now appears to be in doubt. The shiny information board outside advertises a 'twentyfirst-century church'; inside hosts a number of community groups, but no longer Sunday worship. Now that is a glimpse into contemporary church; a prophetic notice board if e'er there was one.
The meeting was attended by representatives of other Congregational churches in North West England and was chiefly concerned with financial reorganisations and administration. I'm glad I'm not an active member of some formal denomination or national body; it would drain the life out of me. Also present was an uber-cool theology lecturer and an interesting URC minister with a love of rock music.