Three Lune Valley Castles: Burton in Lonsdale, Hornby & Stede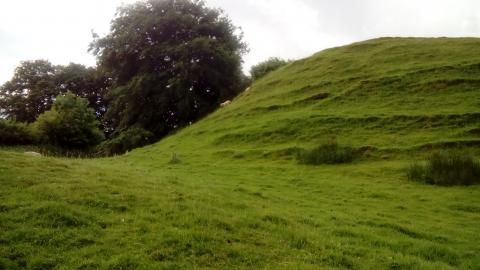 En-route to preach at Capernwray Church this morning, I set off early to visit some castle sites. The first is at Burton in Lonsdale between Ingleton and Bentham. It is a classic Norman construction of Motte and Bailey (a large mound for the main tower or keep, surrounded by a large fortified courtyard. The Motte is still rather steep; the thought of tumbling off it occurred to me a number of times.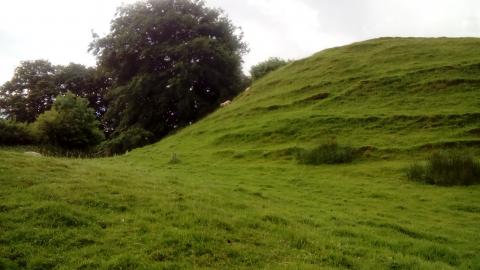 The second is at Hornby. It is still occupied as a private house, and is more mansion than fortification. It is stunning to behold from Hornby Bridge by the River Wenning. In the civil war, it was captured by good Colonel Assheton of Whalley. Subsequently, it was occupied by Colonel Charteris, aka 'The Rape-Master General', a singularly unpleasant character who worked hard to achieve his nick-name. He eventually sold it to John Marsden, known as 'Silly Marsden' of Wennington Hall. (At this point I should interject that not all Marsdens are silly. At least not all the time).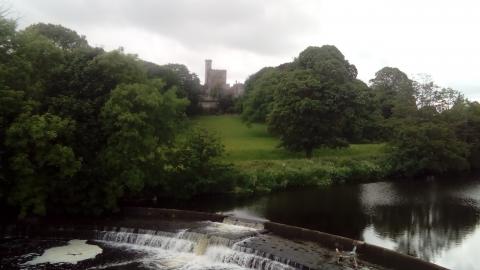 The third castle I visited is Castle Stede, between Hornby and Gressingham, another Motte and Bailey. Built next to the River Lune and guarding Loyne Bridge, it commands an excellent defensive location. This is acknowledged by the construction of a World War II pillbox on the site in the 1940s. One can still see the site of the gatehouse, although the motte is inaccessible. This castle was eventually replaced by the one at Hornby.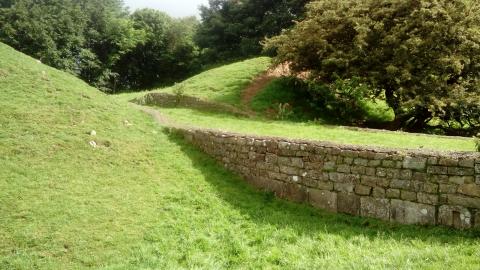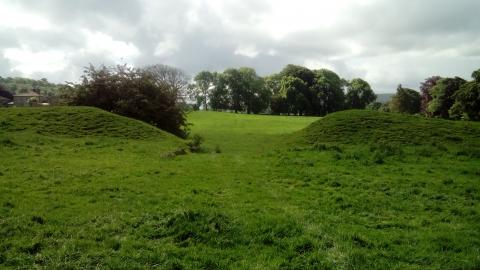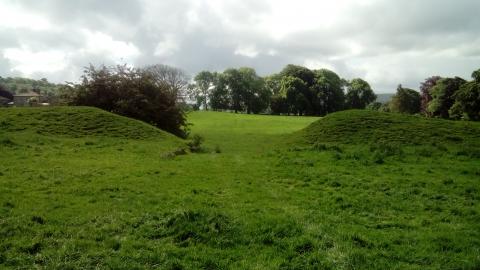 Why were so many castles built in so small an area? Partly it was for power and prestige. My castle by the bridge means you cannot cross without my permission. It was also because the times were dangerous. When invaders or unpleasant neighbours congregated, you could lock yourself in your fortification and sit it out until help arrived. They are essentially therefore a product of man's sin- his pride or his fear of others' violence.
The LORD is good,
A stronghold in the day of trouble,
And He knows those who take refuge in Him.
Nahum 1:7