Trinity Methodist Church, Clitheroe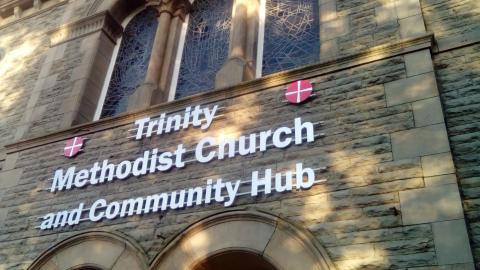 Last night's Joyful Noise event was held at Trinity, the main Methodist church in Clitheroe. It has recently been refurbished in a very tasteful manner using light wood and purple paint. The only original section now is the gallery. It's a large, imposing building and impresses the visitor.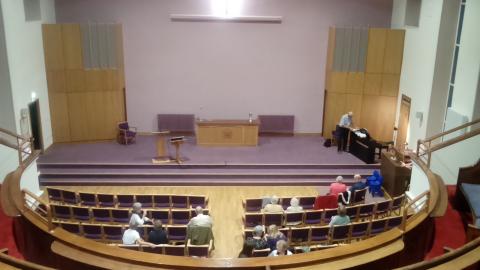 Surprisingly for a nonconformist church, the pulpit is rather small and is off centre. An imposing communion table, which rather resembles an altar, dominates the room. 
I was mildly disappointed a year ago to have been handed one of their leaflets which was all about hiring out their rooms but said nothing of Jesus and the Good News. Perhaps one would hear the Good News having hired their buildings, who knows. The Trinity folk who hosted us were friendly and hospitable. Their website shows an active youth work which is to their credit.