Visitors from Capernwray Hall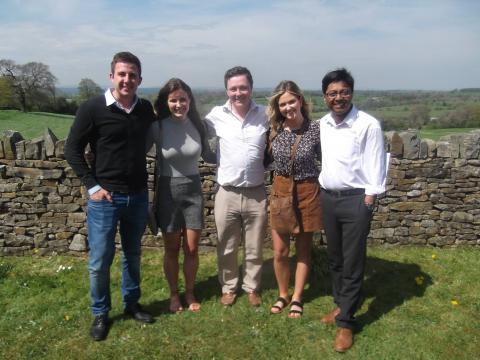 We had visitors from Capernwray Hall Bible College this Sunday just gone. Seidel Boanerges, their head of outreach, brought some his students over in his car. They were slightly delayed owing chiefly to being stuck behind a horse and cart (our eastern part of the county is a little less developed than that of our northern cousins'). 
Seidel preached a great expositionary sermon on the life of Saul, and three students, from Canada and Germany led prayers and testified to God's grace in their lives. They joined us all for our monthly church lunch, and we were much blessed by their company.