Wedding Legalities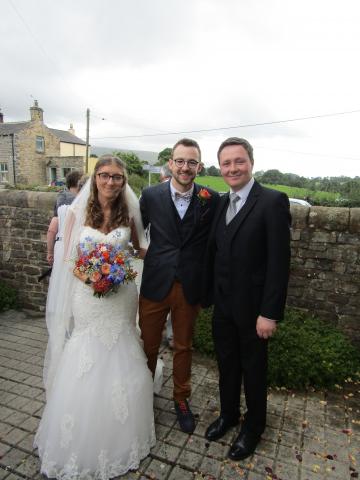 It was my privilege last week to marry a couple at the chapel. The service went well and the party afterwards was one to remembered.  I was struck, however, by the legal requirements that a wedding must have if if its validity is to be recognised in law.
 For example, it should take place within daylight hours between 8am and 6pm. The doors have to be unlocked. This is to ensure that it's a public event and that anybody can publicly object to the couple's wedding. Hence the minister will invite anyone to speak up before the vows.
The bride and groom are required to declare to those present of their intention to marry the other and that they know of no impediment to the marriage.
They are required to promise to those present that they will remain married for life, and that only death will part them. This is why divorce is always tragic; it is the one thing that each partner promised to avoid.
I have every confidence that last week's couple will keep to their vows, and we at Salem shall be praying for them.