Worston Mission Room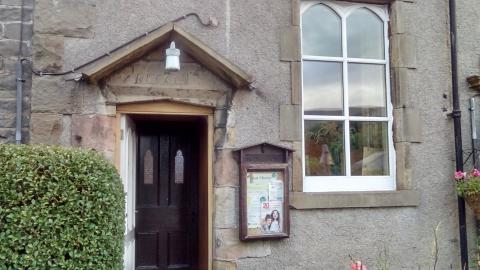 A few Martin Top folk join some others on a Sunday night after our evening service to go to the village of Worston near Clitheroe. This village has few amenities other than the Calf's Head pub which serves wonderful food at reasonable prices and a small Mission Room. Here, these folks hold an informal and conversational Bible Study with singing.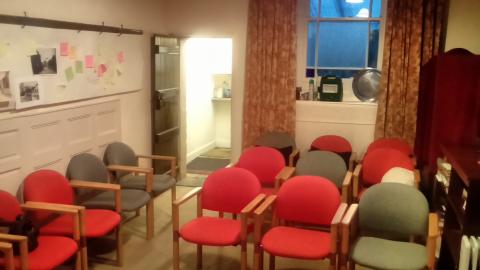 Monuments on the wall indicate that it was erected and dedicated in the 1890s under the umbrella of the local Anglican Parish Church at Chatburn. Its benefactors would therefore be pleased to learn that it is still being used, albeit by nonconformists. I'm informed that the deeds forbid dancing therein.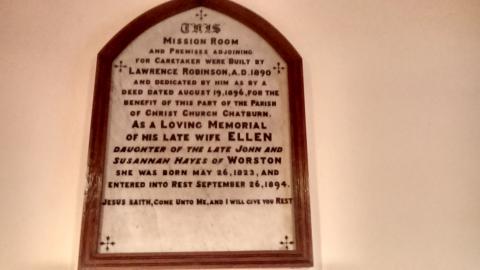 Strangely, there is a seventeenth century date-stone over the doorway of an otherwise obviously nineteeth century building. Presumably, this originated in the edifice the present Mission Room replaced.